Storage
Heavy duty warehouse shelving
Warehouses, in order to work efficiently and be profitable, must operate on the principle of ideal organisation, so that the maximum amount of goods can be accommodated in a minimum of space. Shelving is of course used for this purpose, so that space is not wasted and horizontally stacked goods can be piled on top of each other, while maintaining access to parcels or individual products. Heavy duty warehouse shelving is a model of automatic storage system that can withstand huge loads of very heavy goods.
Where does heavy duty warehouse shelving perform well?
Standard shelving units are basic equipment for any storage area, no matter whether small or large, in shops, production plants, logistics centres, etc. Logitower heavy duty warehouse shelving is most often recommended for companies storing their goods in large warehouses that handle orders organised on pallets on a daily basis. This solution is ideal for medium-length items that require open space, storage and weight retention. We can use Logitower's innovations for a wide range of clients, from various industries and logistics such as a manufacturer of attachments for construction machinery, the production of steel and aluminium structures through to Komfort and its need to store variable parts for tractors.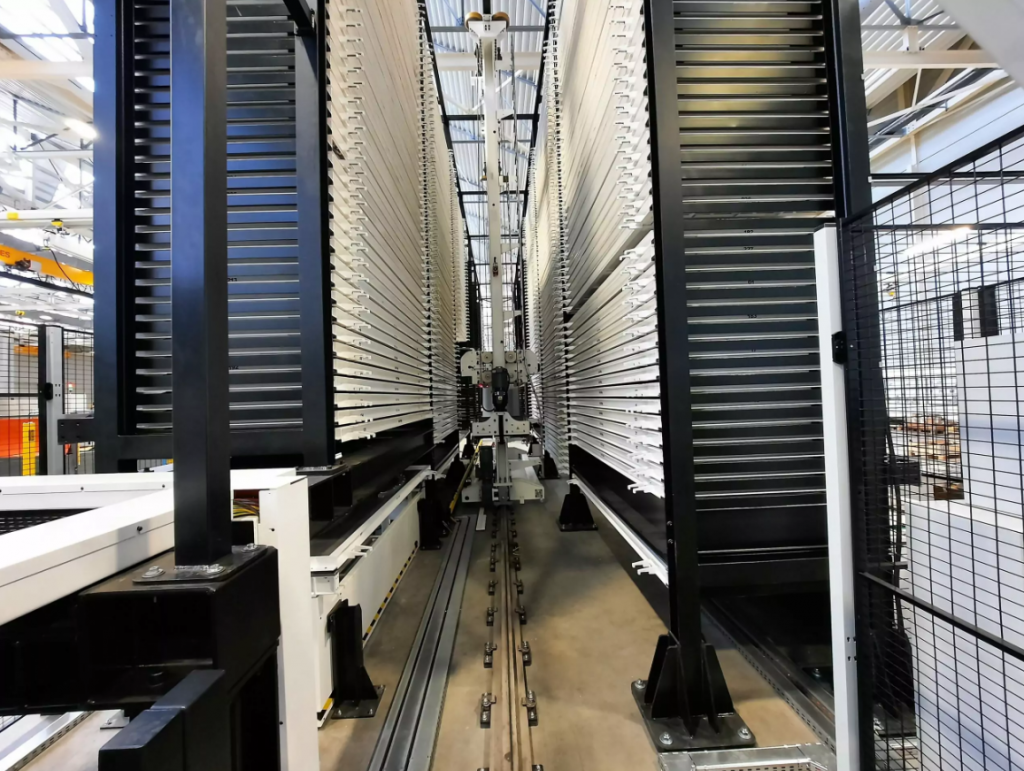 What advantages can customers expect if they invest in Logitower automated warehousing?
Whatever Logitower solutions we think of, we can safely assume that, thanks to the automation of the handling of difficult bulky goods, they not only save time and minimise the human factor in the warehouse, but maximise the use of storage space by increasing ergonomics and minimising the risk of damage to goods. Ensuring efficient intra-production logistics is a key issue for successful people. The elimination of errors, thanks to AI, allows Logitower to increase trust among customers, who entrust their goods, in a way, into their hands, which will then be stacked on fully automated racks. All this productivity enhancement goes in line with the Industry 4.0 trend, which all LogiTower and LogiTowerLoader systems have been keeping up with since the beginning.
Logitower shelving for light and heavy goods
The decision to choose the LogiTower solution should be driven by the amount of goods you have to store, not their weight. No matter which model you select, our products provide easy inventory control and storage for almost any type of load. All LogiTower solutions such as single-tower, double-tower, MultiLogiTower or LogiComb options are suitable for both light and heavy-duty materials. Think about the items you want to store and choose a solution tailored to your needs. Go for MultiLogitower if you require multiple shelves to store more goods, or single Logitower if your needs aren't so big.
Similar articles: