Storage
Tall warehouse shelving
The basis of any warehouse, distribution center or other industrial area is an ergonomic approach to the space it holds. Entrepreneurs have different types of warehouses, depending on what they need them for. No matter how large (or small) your stock is, you should think about the industrial storage solutions you need. Today we are going to look at one of the types most commonly found in this industry, tall warehouse shelving.
How to store products in a high warehouse? Try tall warehouse shelves
It is essential for a warehouse to minimise badly used space. Depending on their particular characteristics and level of demand, goods can be located on the floor or on racks. We can conventionally assume that a high-bay warehouse is one where the minimum height at which we store materials is greater than 7.2 metres. Tall warehouse shelves, which we use for storing goods up to the ceiling, are ideal for this task. With this tactic, we save space and are thus able to receive and dispense more products, which results in more efficient work and greater customer confidence. The manner in which we store goods has an impact on the entire logistics facility. Choosing the right technique will certainly make it easier to find out what Logitower offers, which will have a direct effect on warehouse operations. In order to assess which method is best suited to a company's needs, it is necessary to analyse variables such as the space available, the type and quantity of items stored, the packaging used or the number of employees.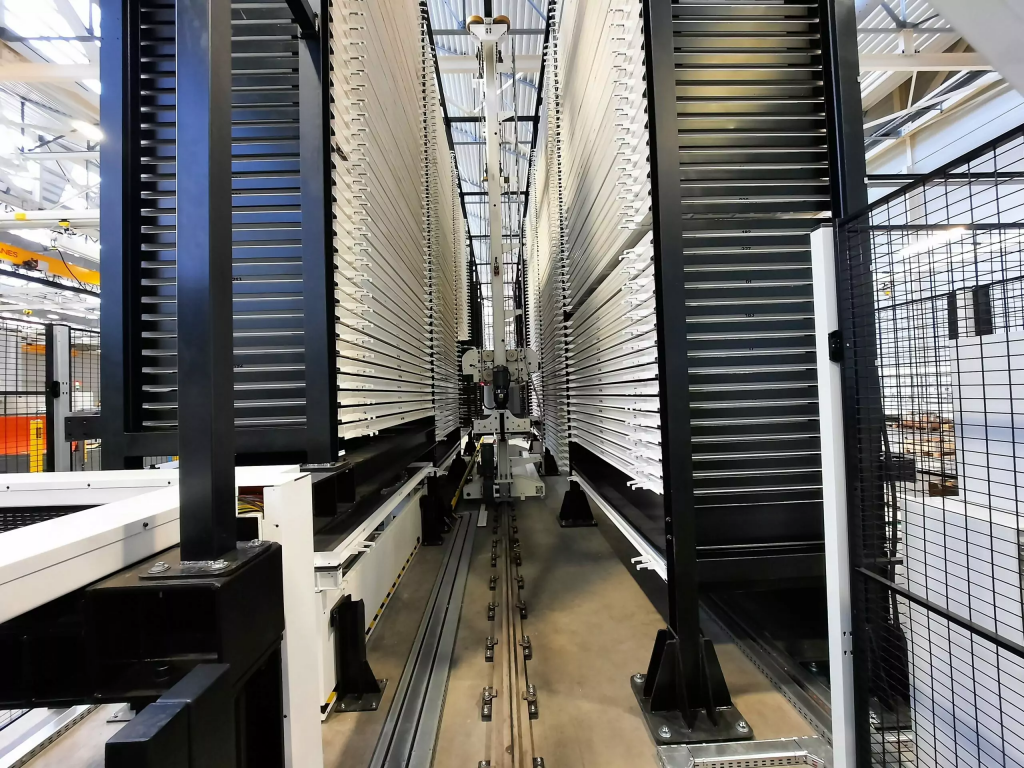 Automated storage system – yes or no?
Automated storage systems have been popular for many years and are virtually found in every warehouse. As part of the many product options available for automated racking, it is possible to load and dispense goods from both the front and back. All of these options are perfect for tall warehouse shelving. The design on which the products are stored and the way in which they are stored should ensure their safe handling, which is very easy with automated systems because they know this principle and are programmed under it.
Logitower makes optimum use of every square metre
For Logitower, operating economy is the basis. You can choose the system that meets your expectations yourself. In this case, it is the employer who determines at what height the products can be stored, while maintaining the appropriate level of safety for the personnel carrying out the handling work. Logitower, with its single-tower, double-tower or multi-tower system, is ideal for storing long and heavy goods at really great heights. It also has options for picking goods from either side, making it easier to work in such difficult conditions. Most of the options we can choose from save up to 80% of space, which is incredibly spectacular.